Blogging, Branding, Writing and other Marketing Services
As a professional editor, writer and blogger, I work with clients who want help marketing their services or products using the power of the Internet and social media. Learn how easy it is to start your own WordPress blog, write killer content, poise yourself as a thought leader and leverage your audience to generate revenue.
Here are some of my former and current clients:
Janine Robinson (me!) is a veteran journalist and professional writer/editor who maintains the popular blog, EssayHell, which helps students, parents, teachers, college counselors and others learn how to craft standout college application essays. By reaching an average of more than 10K visitors a day during the college admissions "season"—roughly June through January—Robinson promotes her four writing guides, private tutoring and group workshops.
Bill Hoffman is a retired teacher and urban planning expert who runs his Hoffy Tours tour guide company out of Laguna Beach, California.
Kristin Thomas is a SUP racer and executive director of (SUPIA) the Stand Up Paddle Industry Association.
Gary Robinson is the winemaker who produces Left Bend wines in the hills of Santa Cruz, CA.
Shelley Arends Cornwell recently launched her luxury boho Beachbrella umbella company, based in Laguna Beach, CA.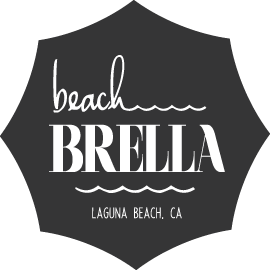 Pediatric occupational therapists Mary Singer and Suzanne Greenwood launched their exciting Web site, Passport to FUNction, that can help parents work with their own children to help them deal with many types of developmental or other issues. And they make it all fun!
Carey Strombotne, a health coach from Laguna Beach, CA, "pushes" healthy, vegan eating on her simple and inspiring blog, The Plant Pusher.
I also write, edit and blog for both editorial and corporate clients. 
To start a blog and use social media to market your business, all you need is the right information, a determination to learn these new tools and platforms, and the time and energy to put them to work.
The beauty of blogging is that you can leverage the tricks and strategies that even the largest companies use to attract business using the Web.
I help mainly small business owners understand how this process works (SEO, WordPress, keywords, blogging, Twitter, Facebook, etc.) and help them map out a plan to get started on their own.
Unlike conventional advertising, using the Internet to blog is virtually free! Not only can your blog poise you in your industry as a leader and expert, it also helps you brand your business and build a community of loyal followers.
Once you have an audience, there all sorts of ways to create revenue streams for your business.
Even if you already have a traditional Web site, it's easy to power it up to attract more traffic with a more personal style blog (that you feature on your site.)
Or you can turn a simple lifestyle blog into a functioning Web site.
I offer consulting services either in person at my home in Laguna Beach or via Internet (Skype or Facetime) on how to get started blogging in order to get out the word to thousands of customers in cyberspace. An effective blog will lead them directly to YOU! 
Whether you need help producing compelling content for your Web site, or someone to put together a media kit, ebook, online newsletter, press release, etc., for your business, or need marketing or advertising copy, let me know.
Please contact me anytime at J9Robinsonlb@Yahoo.com.