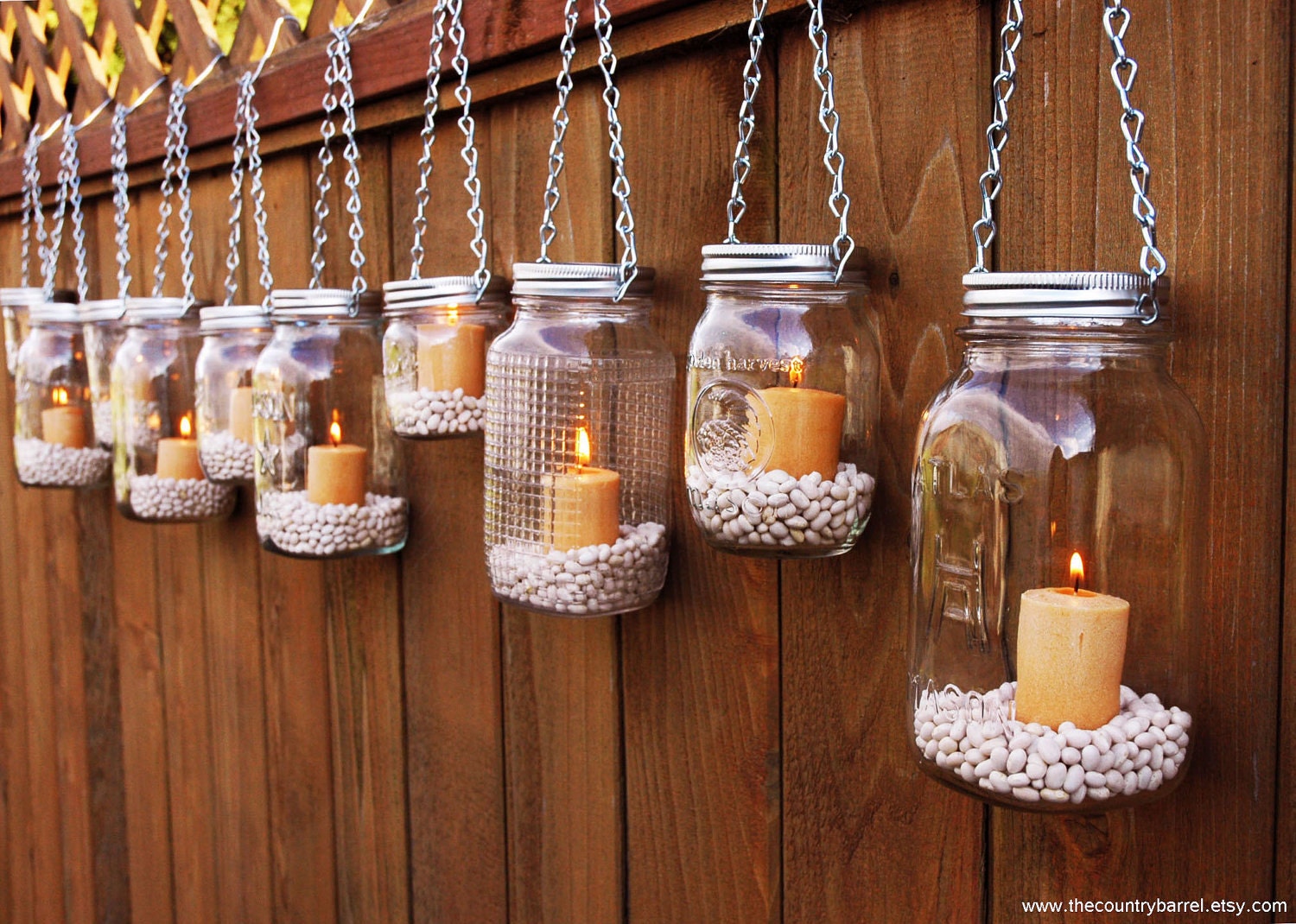 If you are looking for some creative accents for your garden, Etsy is a great place to start. Chances are, the hard part is choosing. Seems mason jars are everywhere these days. Who doesn't like their practical, simple appeal? I like that you could improvise these homemade lanterns from TheCountryBarrell with your own sea shells, sea glass, favorite stones, old photos, or trinkets. Set of 10: $60.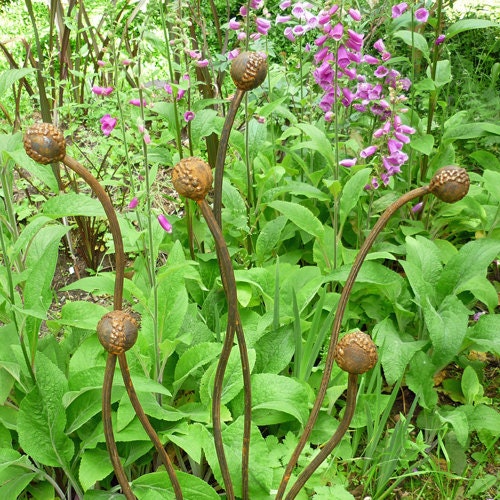 Not cheap, but these allium garden stakes by ContemporaryMetal are as much sculpture as they are supports. Almost $200, not including shipping from the UK.  But if you love these, check out their similar 'shrooms they call Ferrous Fungi.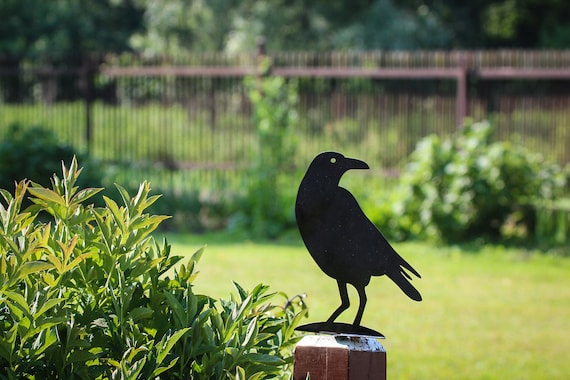 As a birder, I'm not supposed to like crows or ravens. But I love them. This is a metal crow silhouette that serves as a scarecrow to unwanted guests in your garden by DesignAtelierArticle. About $24.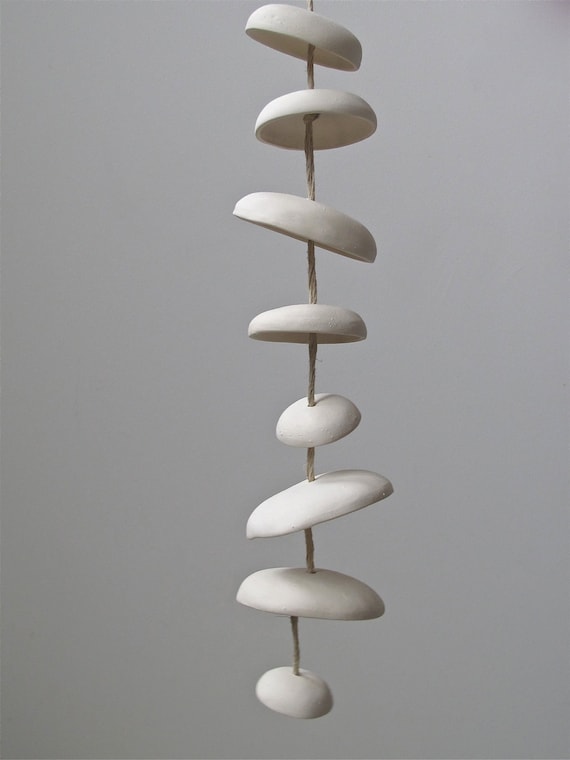 I believe I featured these in a previous post many moons ago, but I'm just a sucker for the simplicity of these MudPuppy Moon chimes. I'm not over the moon on the price, though. $68. Really?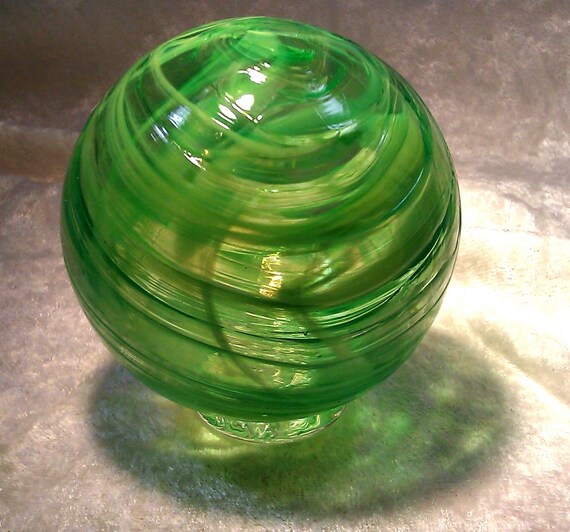 Who doesn't have a place for a glass orb or two hidden in your flower beds or floating in your koi pond? Very reasonable prices and lots of variety from GlassGardensNW. There are many other handblown glass vendors, just seach "glass orb."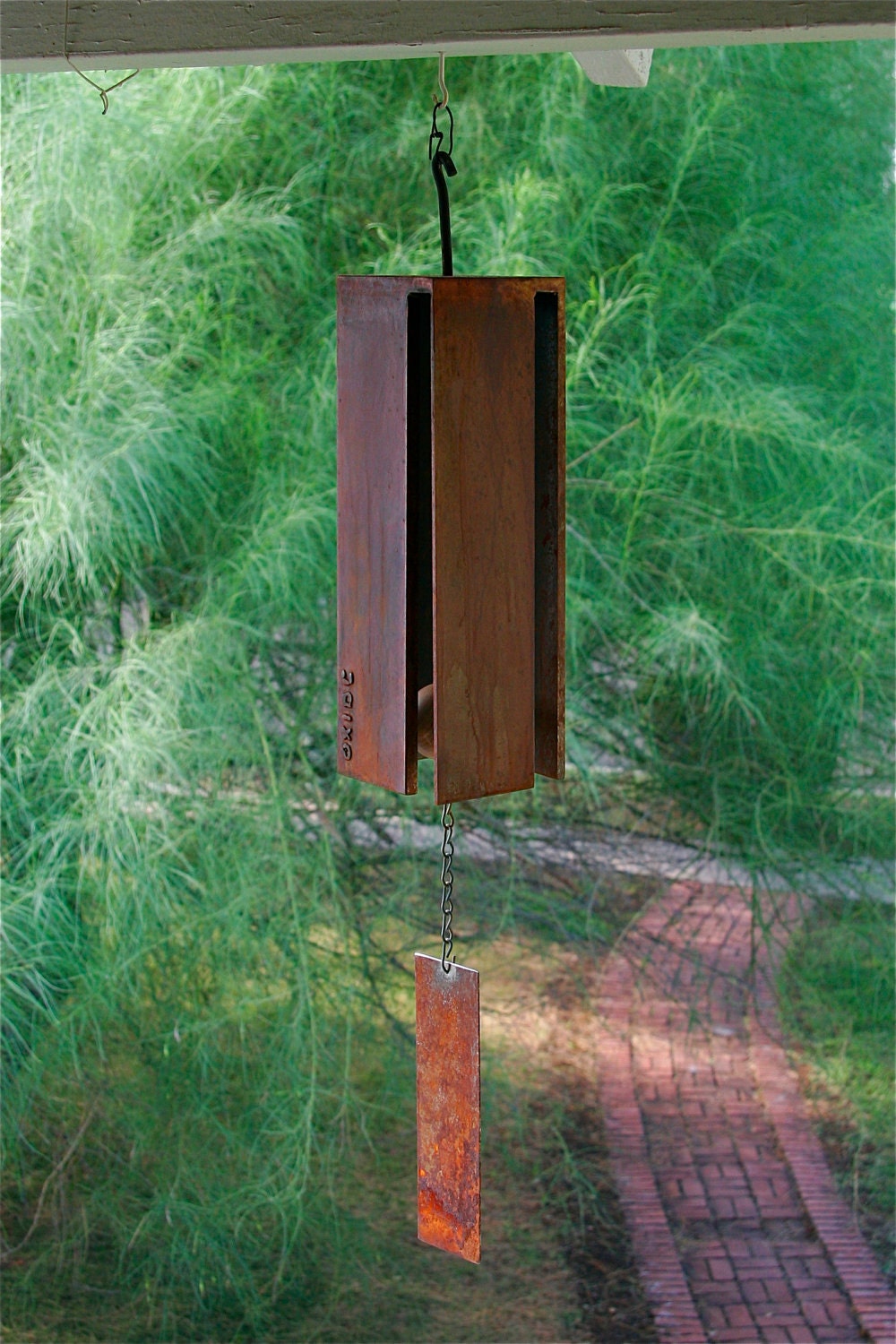 How about this oxidized steel chime from The Oxide Studio? This price seems quite fair: $70.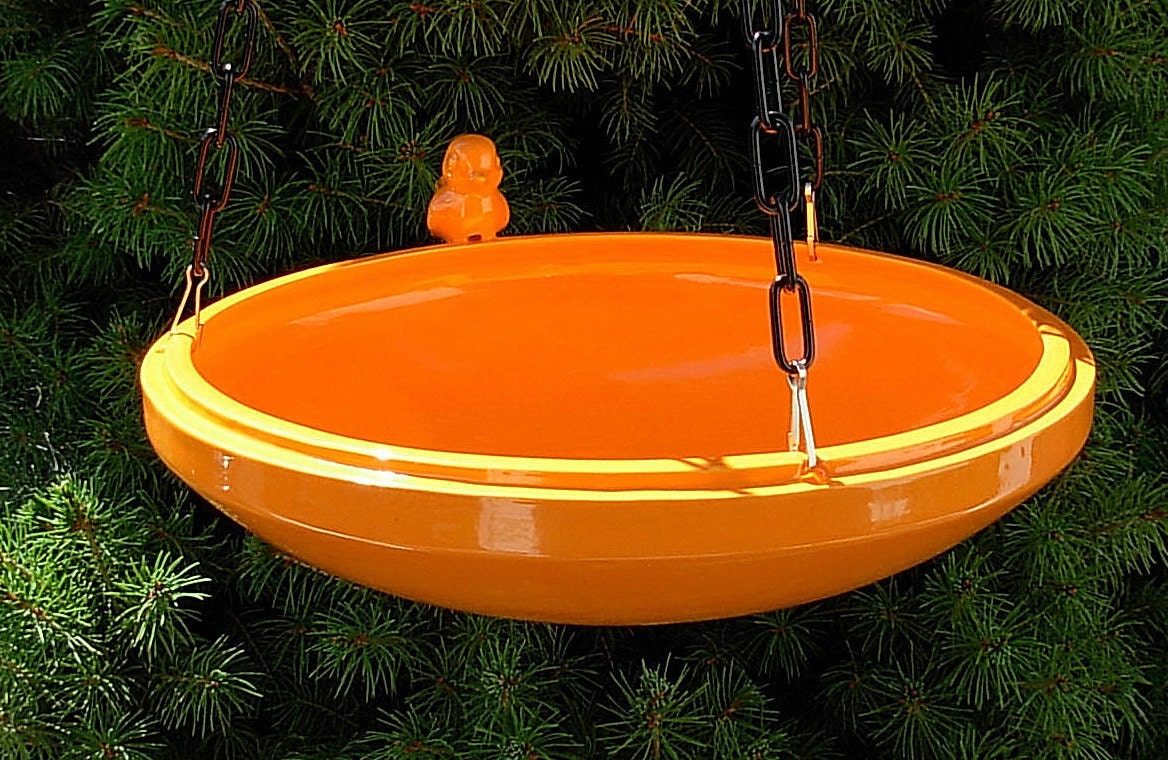 This artist from CeramicsByLisa uses vintage molds to make these ceramic modern bird baths. She also has some cute, orb-shaped bird feeders. Available in many retro colors.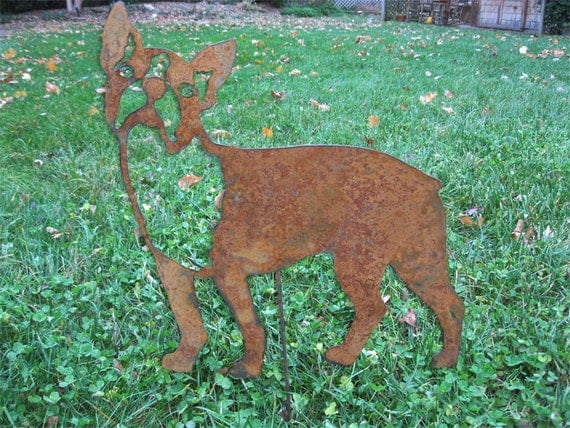 Face it. If your favorite pet was a Boston Terrier, you would love this decorative garden stake. Check out RusticaOrnamentals and see if they have your pet–anything from a Golden Doodle to a miniature Doberman–or another favorite image you might love.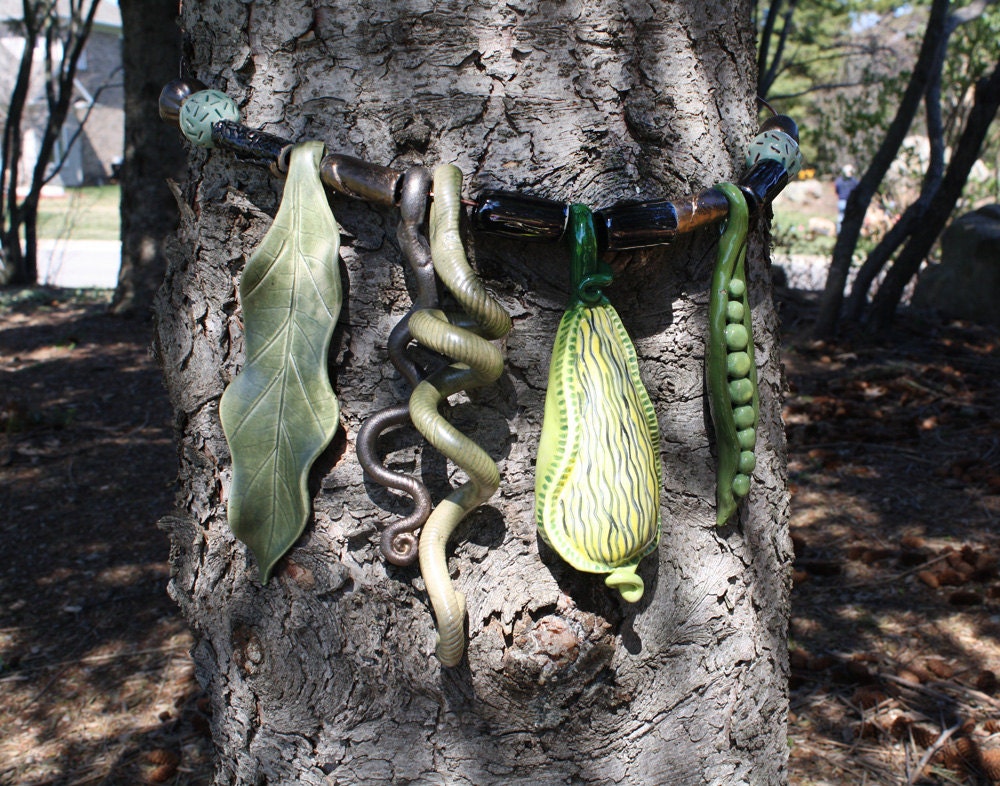 Tree bling? Kind of cool organic, ceramic forms from MonikasPottery. For some reason, I wonder if trees don't appreciate being wrapped up. I know they must hate those knitted pieces.
What do you think?