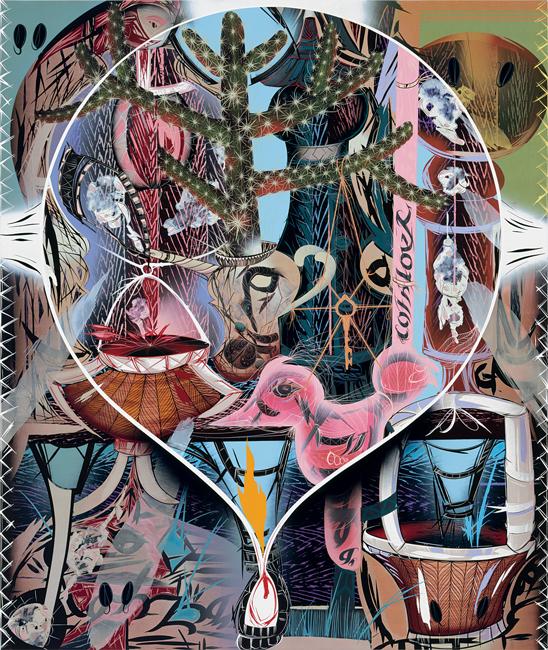 Untitled 
(#885), 2003, by Roy Dowell
Courtesy of Margo Leavin Gallery, Los Angeles.
      
      The gorgeous cactus and succulent garden of artists Lari Pittman and Roy Dowell in the foothills of Los Angeles was showcased in the current issue of Garden Design magazine. Desert themes are found in some of their artwork.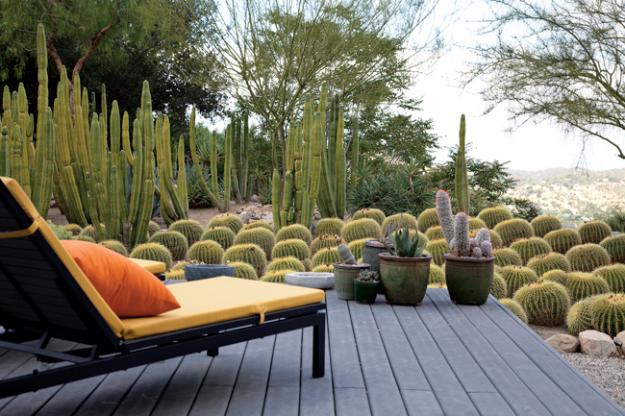 Photo by: 
Ann Summa
"It's not about placing the plant in a context in this idea of naturalism. Naturalism itself is a form of simulation. The idea of multiple [plantings] is a form of order. The core logic of the garden is repetition." From Garden Design article.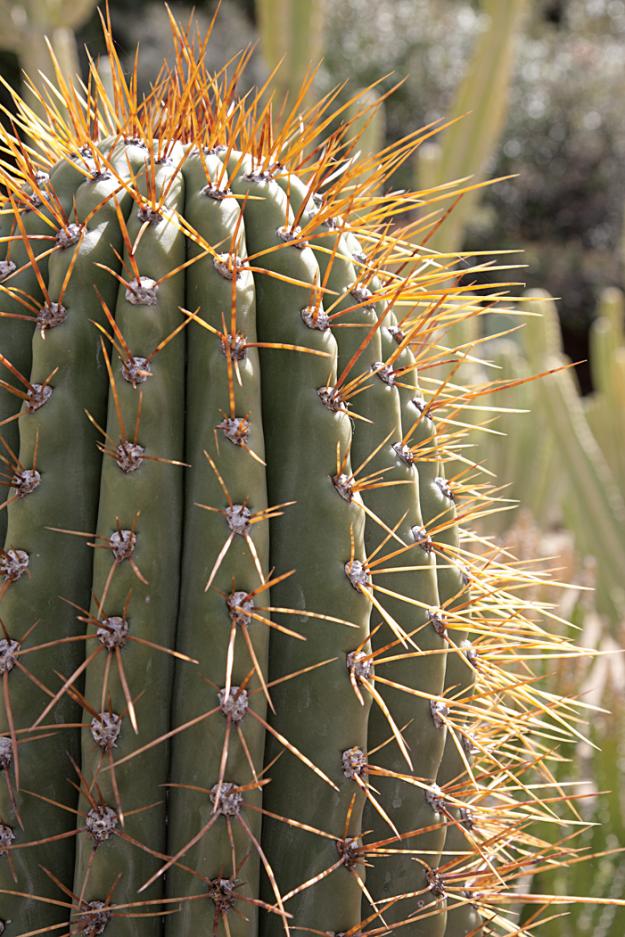 Photo by: 
Ann Summa
    Most of the plants came from a nearby nursery called Worldwide Exotics. The article in Garden Design includes tips on growing these types of plants.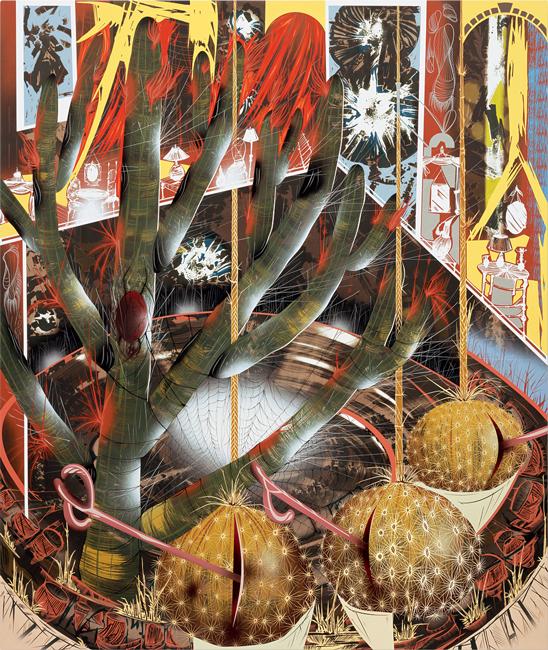 Courtyard, by Lari Pitman


Courtesy Regen Projects, Los Angeles
The couple spent the last dozen years creating this garden on about three-quarters acre. They named it Parque Oaxaca.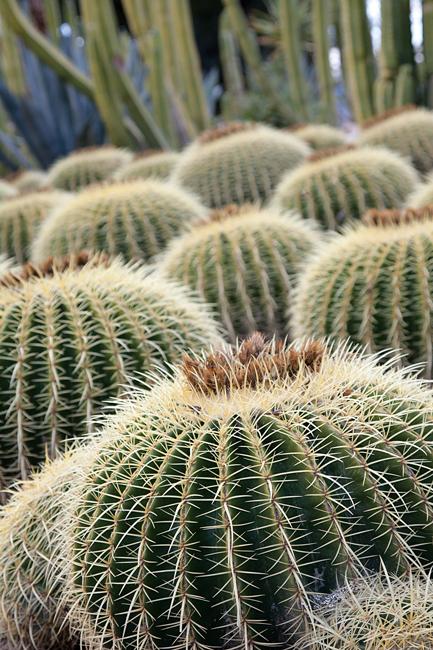 Photo by: 
Ann Summa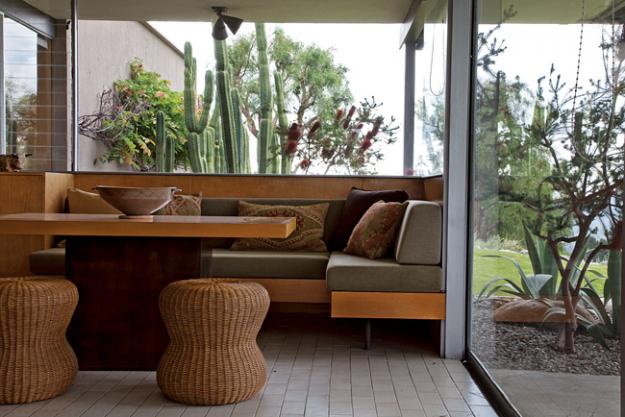 Photo by: 
Ann Summa
A 1925 Nuetra home on the property. The couple build another home down the hill, where they live.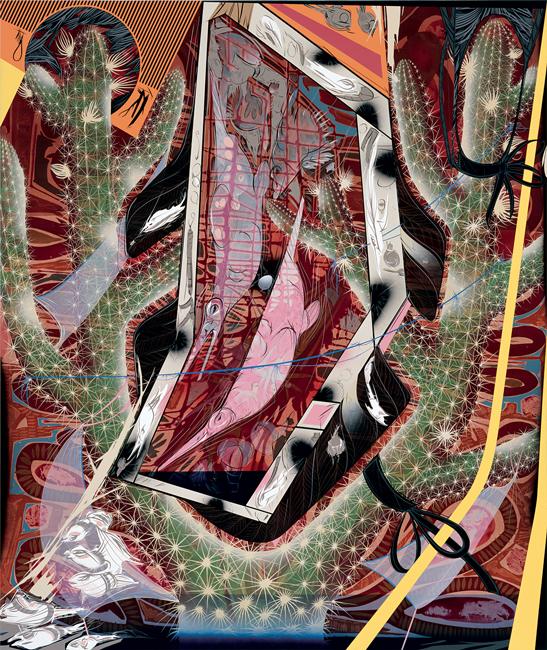 Untitled #7
, 2007, by Lari Pittman




"It's impossible to separate individual influences on this private botanical canvas. They have let loose the design and color possibilities in a carefully crafted frame." From Garden Design article.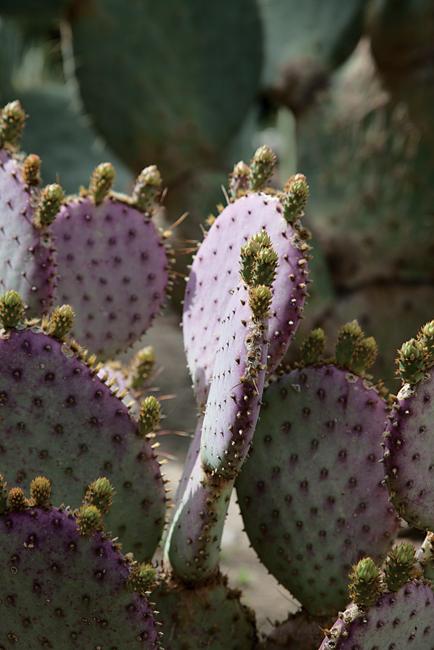 Photo by: 
Ann Summa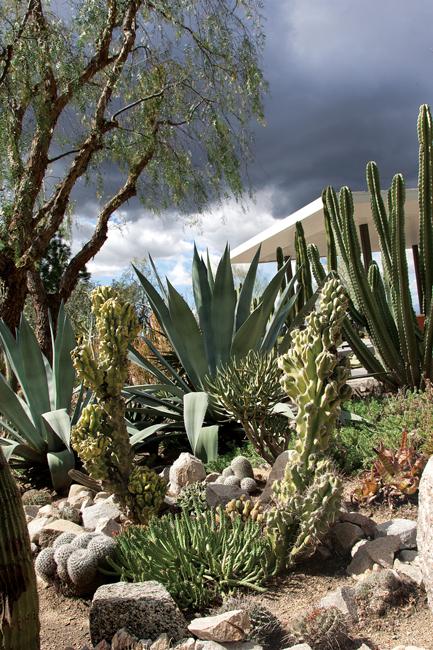 Photo by: 
Ann Summa