I would probably care less about this castle and gardens unless I hadn't seen
Downton Abbey
, the new PBS Edwardian drama series that started several weeks ago on Sunday evenings. (Don't panic, if you missed the first few episodes, you can catch it
online
.) Put it this way, the show is way better than this castle and gardens. It's THAT good! It's not that I'm one of those obsessed 
Janeites
, but I did enjoy watching
Upstairs Downstairs
with my parents back in the day. And this show has a similar story line, with parallel and interwoven plots lines of the aristocracy and their servants. Unless you have no tolerance for over-romanticized stories (these "upstairs" folks are a bit too empathetic to the "downstairs" folks to be believeable…), this show is very hard not to fall in love with. If for no other reason than
Maggie Smith
's performance! It's romantic, funny, charming, visually medicating, and even has a few edgy moments. Because
Downton Abbey
was so wonderful, I definitely will go out of my way to visit
Highclere Castle
and the grounds (where the show was filmed on location) the next time I find myself in England! Until then, here's a little tour:
"The Castle is set in 1,000 acres of sweeping parkland. This was designed for the 1st Earl of Carnarvon by the famous 18th century landscape gardener Lancelot 'Capability' Brown.
Today, the parkland and gardens provide acres of peace, tranquillity and discovery, with breathtaking views across the rolling downlands of North Hampshire and the Kennet Valley.
 " (photos and copy from the web site of Highclere Castle.)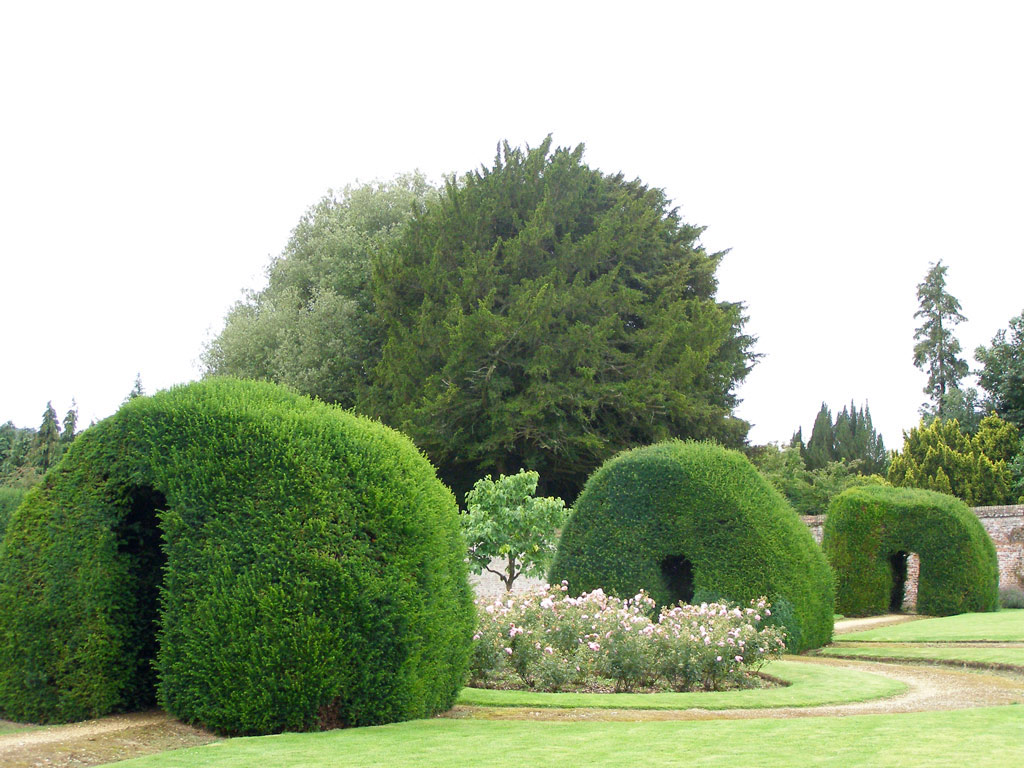 There are several dozen cedar trees on the property that were planted by seed 200 years ago! (There are photos of them in the video garden tours, below.) The gardens aren't featured that prominently in the television series, although there's a flower show and a fox hunt. Maybe more outdoor frolicking next season!
This is "The Temple of Diana," an 18th century folly.  (Doesn't everyone need a folly in their backyard?–"
a building constructed primarily for decoration, but either suggesting by its appearance some other purpose, or merely so extravagant that it transcends the normal range of garden ornaments or other class of building to which it belongs." –Wikipedia)
The Clere Woods near Highclere Castle.
If you enjoy video tours, here are shots of parts of the grounds:
"Close to the Castle, is the Monks' Garden whose name is derived from the Bishops of Winchester who owned the land for 800 years. It has a beautiful climbing rose wall above a border with penstemons, a lavender walk and glass houses with Tea Roses for cutting as well as peaches and nectarines.
There are espaliered medlar, quince and pear trees amongst yew topiary that leads into a splendid white border garden. A gate in the white garden wall leads into the enchanting Secret Garden with curving herbaceous borders, serpentine paths and riotous displays of colour in July and August.
The visitor then walks out of the Secret Garden towards the new arboretum, created by the current Earl and Countess of Carnarvon. They have reinstated a beech avenue which was originally planted by Robert Herbert in the 1730's. Different sorts of oaks, beech and crab apples have been planted along with lilacs, philadelphus and daffodils and narcissi for the spring." (photos and copy from the web site of Highclere Castle)
Here are two links to tours of the main gardens, the Monk's Garden and the Secret Garden: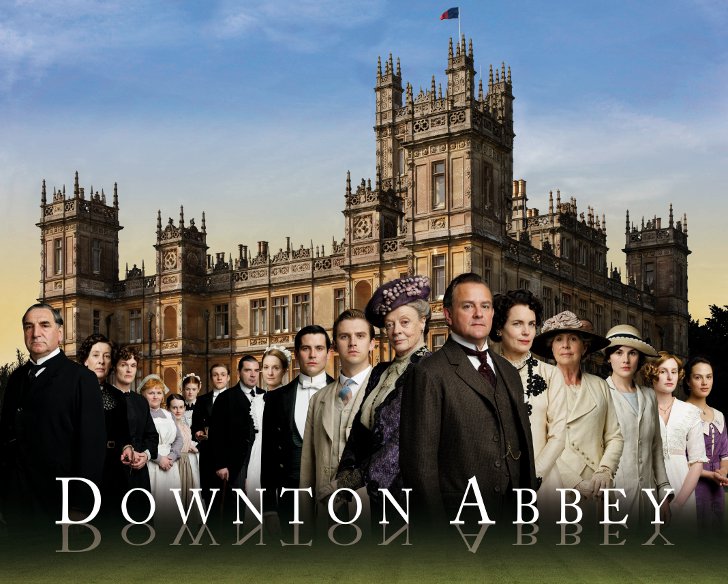 Seriously, don't miss it! You will love these Brits!! If you don't believe me,